Home Security Tech
The Latest Tech To Help Protect Your Home
Home security is an essential function of many homes in the US and that market is growing every day! The home security solutions market is projected to be worth $373 BILLION US Dollars by the year 2022. With so many options available on an ever expanding market, how do you choose which products are best for you? We have scoured the web to find the latest and coolest security tech available and we compiled it all right here for you.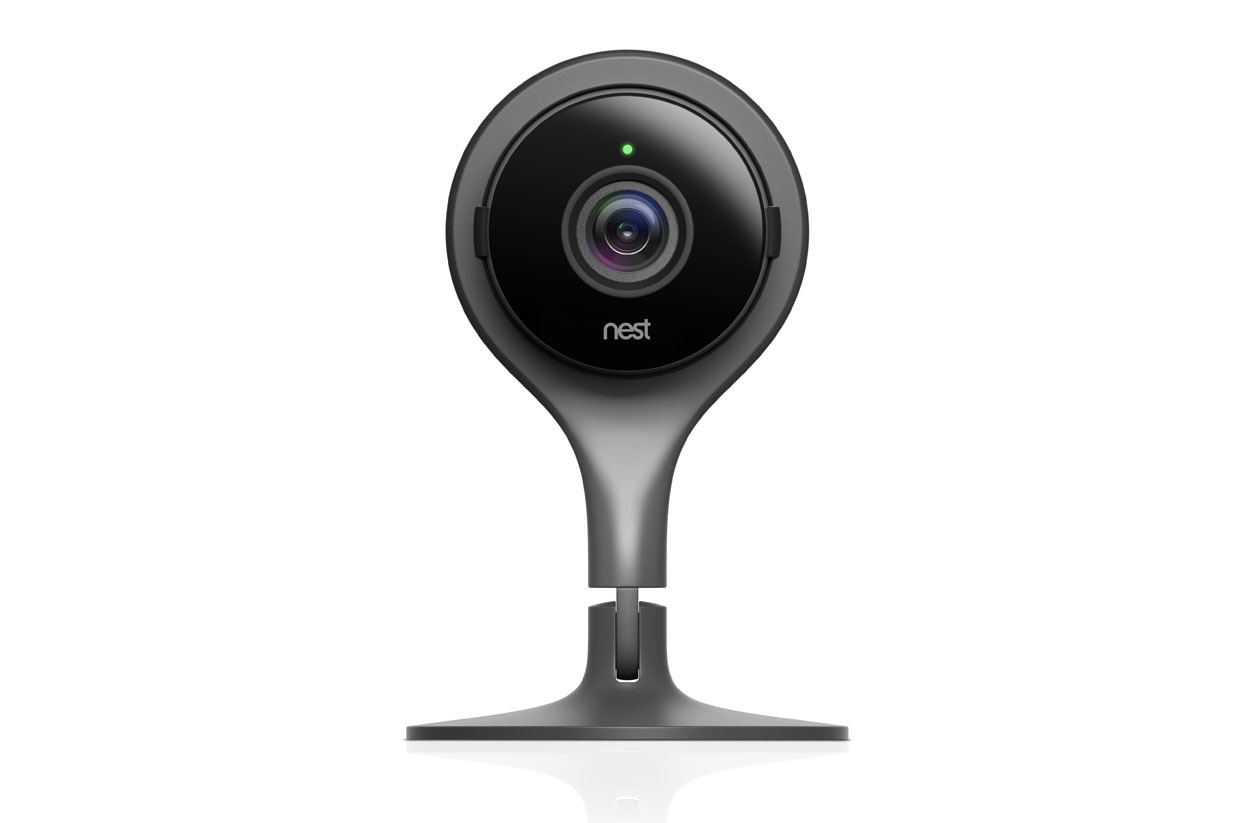 Nest Cam Indoor Security Dropcam.
The Nest Cam indoor security cam can stream 24/7 to your smartphone through the Nest app. It records everything and backs up to a storage in the cloud for an additional $10 per month with the Nest Aware feature. It can capture footage in crystal clear 1080p HD and uses advanced algorithms to detect matters you should actually be notified about using Nest Aware. Nest Cam Indoor has a built in speaker and mic so you can hear what is happening and even yell at your dog to get off the couch!
The Nest Cam is a great product at a solid price point. Just $199 will give you great piece of mind, and clean furniture free from dog hair! Learn more about the Nest Cam Indoor at their website. www.nest.com/camera
Aura is a home security system unlike any you have ever seen before. Do you want a home security system but you don't want to be bothered by monthly fees, cameras invading your privacy, or typing in passcodes every time you enter or leave your home? Aura is the security system for you! Aura uses wireless signals that are invisible to the human eye to monitor motion, and will send a notification to your smartphone when there is unexpected movement. Aura is very easy to set up. You plug in the hub on one side of your home, then connect the sensor into an electrical outlet on the other side of the house. The hub and sensor work together to read the radio waves (such as wifi) in the air and can detect disturbances in the force. (It won't make you a Jedi). Using the Aura app on your smartphone, the system will detect when you come and go and automatically arm and disarm depending on if you are home or not. If disturbance in the signals happen while you are away from home, Aura will notify your smartphone!
Aura is a bit expensive and it does not connect to outside agencies such emergency services such as other home security systems, and at $499, it isn't exactly "cheap" either. It is also best utilized in small homes. However, it is a less intrusive and a unique way to provide security for your home. Learn more at their website www.aurahome.com
The Schlage Sense is a Smart Lock that can be unlocked via your IPhone, a key code or just an ordinary, old fashioned key. It's one of the strongest Bluetooth enabled locks on the market and is also one of the easiest to use. The Schlage Sense Smart deadbolt is compatible with Apple HomeKit technology - which allows you to talk to unlock your door using Siri on your iPhone, iPad or iPod touch. It allows you to give guests temporary access via their Iphones, or, you can create temporary passcodes to be used on the illuminated touchscreen built right into the lock. Did you forget to lock the door when you left the house? No problem! Use the app to double check and secure your door from work. To learn more about the Schlage Sense, check out their website. www.schlage.com
What's Next?
As you can see, there are many new and exciting products to sophisticate your home security. All of this convenience and technology does come with a price, but it does become much easier to put a price on convenience when it also come with peace of mind. As the market expands and the technology continues to develop, more and more options will become available at lower price points and new techs will find their way to the market pushing the innovation button even further. Make sure you keep an eye out for the latest cool home security tech so you don't just keep up with the Jones' but you stay ahead of the criminals!
This letter is for information purposes only and is not an advertisement to extend customer credit as defined by Section 12 CFR 1026.2 Regulation Z. Program rates, terms and conditions are subject to change at any time. Licensed by the Department of Business Oversight under the California Residential Mortgage Lending Act, 4131316 NMLS #237653